Meet Our Team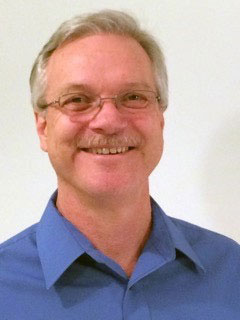 Dr. Tad Coles
Medical Director
Born and raised in the Kansas City area, Dr. Coles received his Doctorate of Veterinary Medicine from Kansas State University. He spent 2 years at the Emergency Veterinary Clinic of Greater Kansas City before buying Valley View Animal Clinic, which he ran for 8 years. Then Dr. Coles worked as a Technical Service Veterinarian and Medical Writer, producing textbook chapters, clinical trial reports, and review papers. He is a board member of the Kansas City Veterinary Medical Association, an organization he was president of in 2006. He serves on Veterinary Wellbeing Task Forces in both Kansas and Missouri.

Most recently Dr. Coles served for a few years as Medical Director of an animal hospital in southern KC. He focuses on internal medicine, behavior, and preventative medicine with a special interest in practice management methods that promote staff resilience and wellbeing. He is certified in Fear-Free techniques to improve the patient experience.

Dr. Coles is also a compassion fatigue coach and helps veterinary professionals recover from compassion fatigue, burnout, and substance use disorder. He also has close to 20 years of experience in medical writing pertaining to compassion fatigue and some of his special interests including oncology and parasitology

Dr. Coles plays disc golf often and loves yoga, meditation, biking, and kayaking. He and his wife, Cindy, are blessed with two adult children and two grandchildren. Their rescue tuxedo cat, Chester, and rescue hound mix, Finnegan, are both clicker-trained.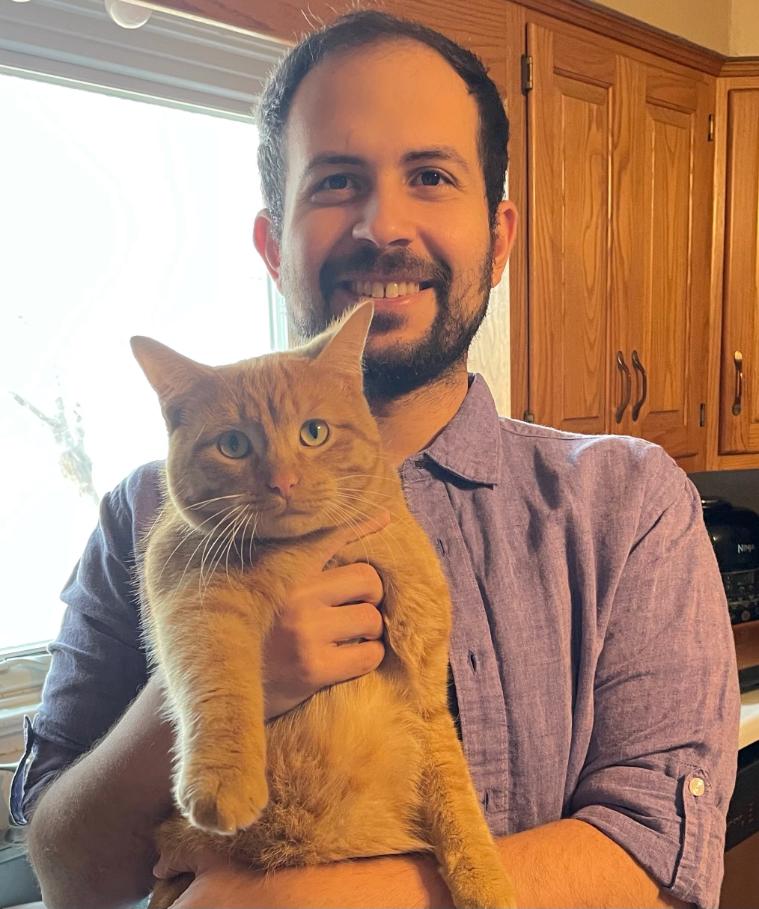 Dr. Pedro Soto-Elias
DVM
Dr. Pedro Soto-Elias was born and raised in Puerto Rico, where he majored in Biology with a minor in biomedicine. He went to Michigan State University, where he completed his doctorate in veterinary medicine and focused on diversity and enrichment programs for the college. Completed a small animal rotating internship at the University of Illinois. His interests include internal medicine and radiology. He moved to Missouri to be with his family. He has one son, one dog (Zip), and four cats (Eva, Fred, George and Percy). In his free time, he likes to spend quality time with his family watching movies, reading and going on adventures.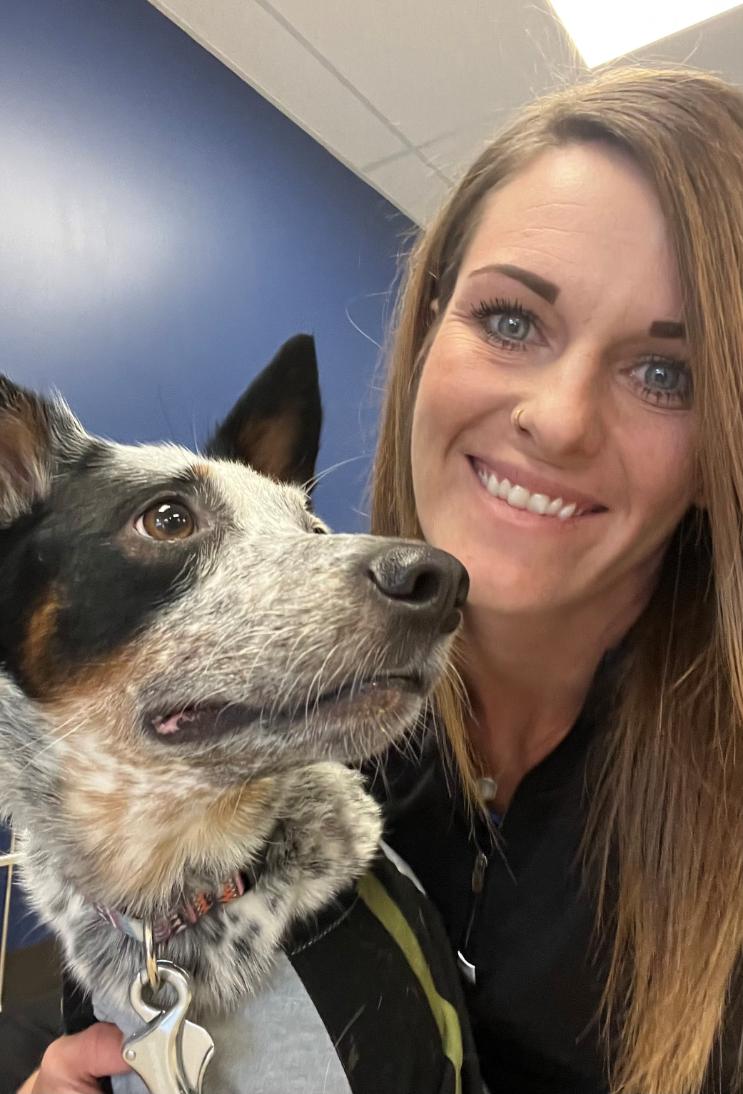 Kim
Lead Vet Tech Assistant
Kimberlee began her journey in nursing but soon realized her true passion was working with animals, so she chose to switch paths. She volunteered at the local shelter and was learning equestrian care at a young age. She started her career working for Great Plains SPCA in many roles, her favorite being the Foster and Rescue Manager. She has volunteered for many organizations, such as Pawportunities and the ASPCA. She has found that she enjoys dentistry and special need patients the most. In her free time, she enjoys being outdoors, volunteering, and spending time with her family of 6 and 7 beloved animals.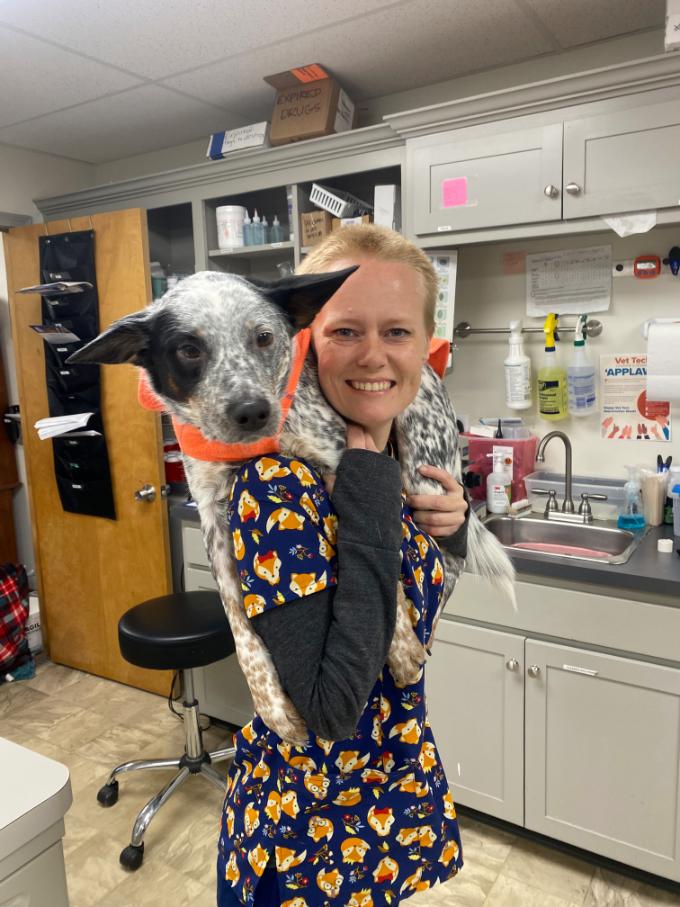 Amber
Vet Tech Assistant
Amber started working in animal care at a local animal shelter in 2015. She has since also worked in the grooming and dog training aspects of pet care before starting at Jackson County Animal Hospital in 2021. Her goals include attending the vet tech program at Metropolitan Community College.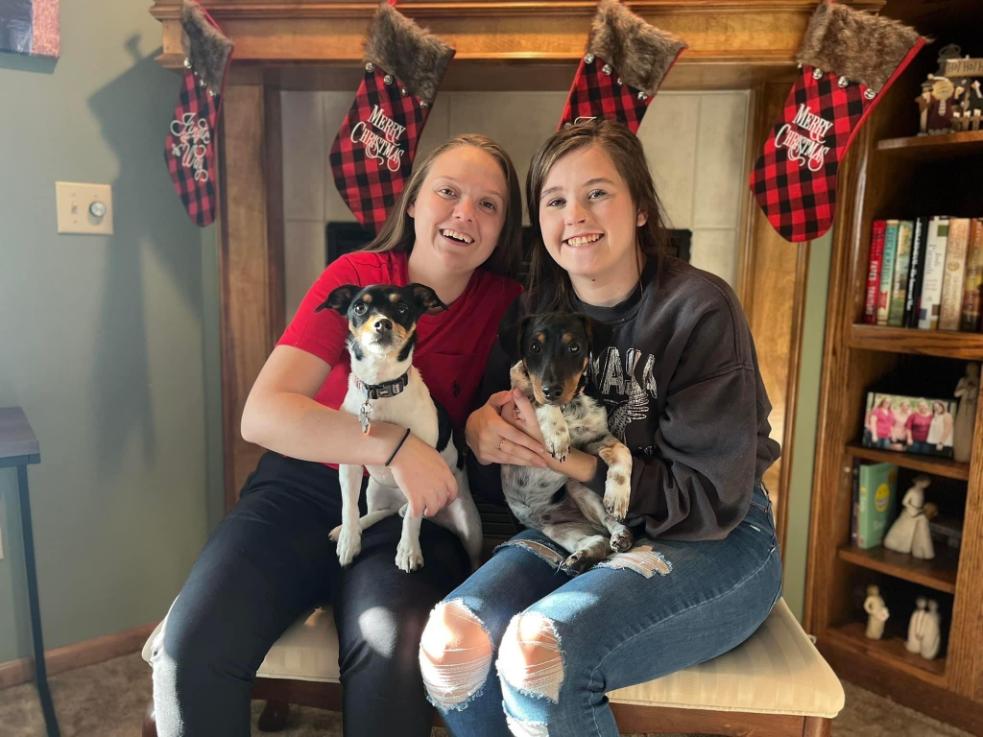 Alexis
Vet Tech Assistant
Alexis is from a small town in North Carolina called Mount Airy. Some of you may know of it as "Mayberry." She's been practicing veterinary medicine for three years and started out in a small animal hospital that also specializes in exotic animals in Elkin, North Carolina. She's assisted in procedures of many species, such as birds, rodents, reptiles, and the occasional goat that the livestock veterinarian would bring in. She's soon to be married and has two dogs, Bruno and Sebastian. In her free time, she enjoys kayaking, fishing, and playing the guitar.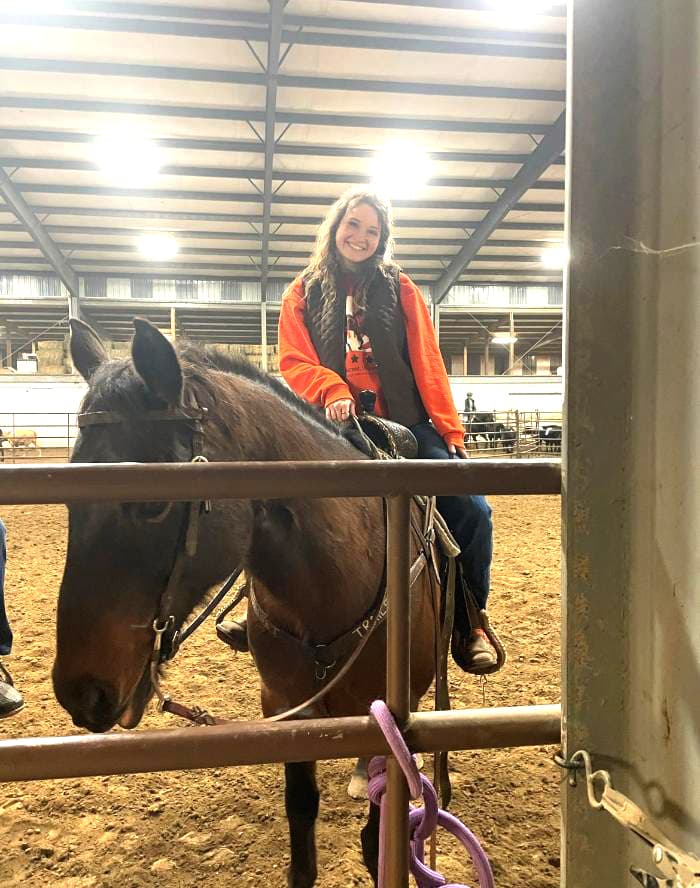 Amira
Vet Tech Assistant
Amira graduated from Grain Valley High School in 2021 and is in the Maple Woods Veterinary Technology Program to become a registered technician. She is a Kansas City native and started volunteering/working in animal clinics as a kennel staff/assistant in middle and high school. She enjoys working with all types of animals and is learning about emergency medicine at a local Blue Pearl. In her little spare time, she can be found tending to her cats or houseplants. Other hobbies include teaching horsemanship to kids or working with her Border Collie puppy, Nilla. Jenni
Hospital Manager
Jenni joined Jackson County Animal Hospital in 2019 and has helped the clinic transition through many changes over the last several years. She is our one-stop shop for all complicated questions related to anything administrative or behind the scenes. She enjoys learning new things, spending her free time with her four children and family, and vacationing to tropical paradises whenever possible.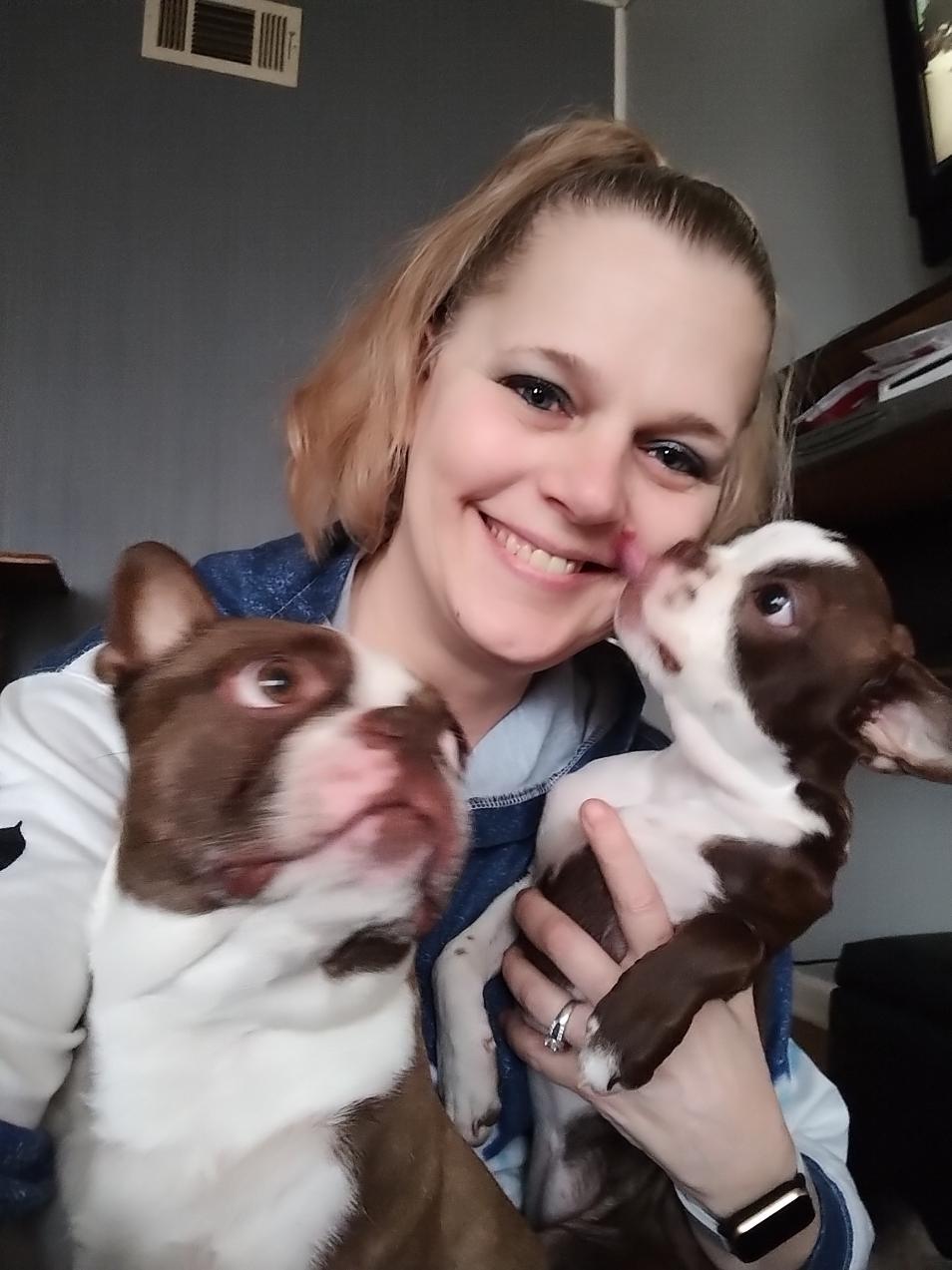 Jennifer
Receptionist
Jennifer joined Jackson County Animal Hospital in 2022. She is our receptionist and is there for all hands on deck. Her love of animals is obvious, as she puts her heart and soul into her work. She loves making clients and their fur babies feel right at home. She resides in Independence with her boyfriend and two Boston Terriers. (Taz, that's 5, and Pixie, that is three months old)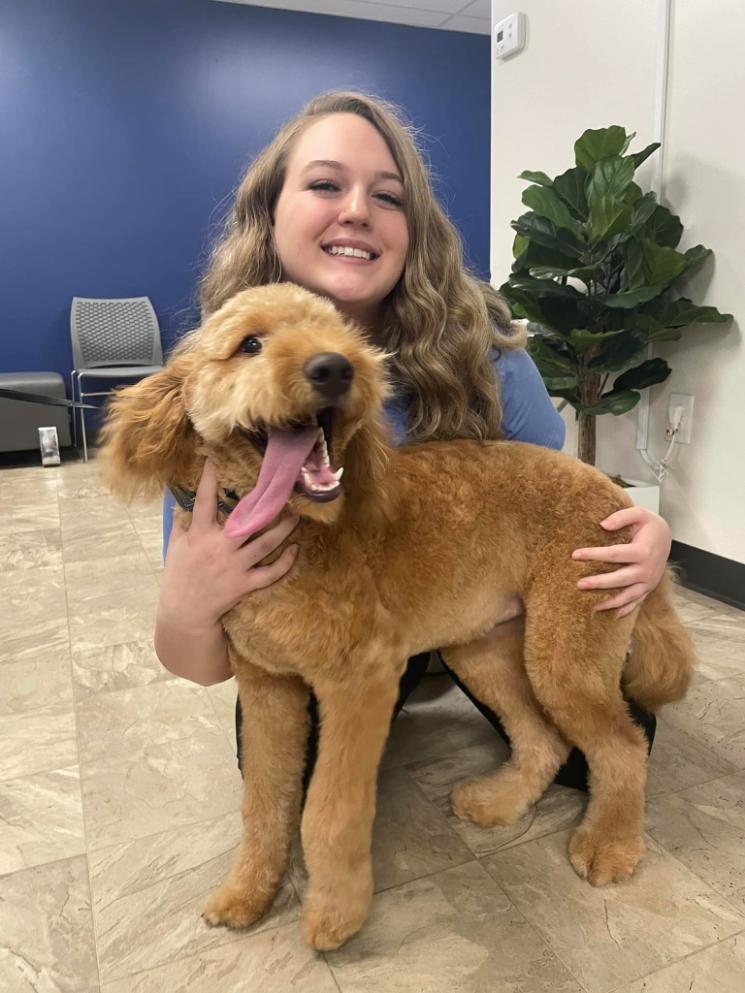 Karissa
Vet Tech Assistant / Receptionist
Karissa has been at Jackson County Animal Hospital since 2021. She is currently working on getting her college degree from MCC and works in both reception and in our exam rooms. She shares her home with two dogs, Ryder and Oliver, her cat Kicia, and a flock of chickens.
Sam
Receptionist
Sam has been an employee at Jackson County Animal Hospital since 2022. She likes to spend her time at home with her kitten Beanie Baby and puppy Lucy. When not assisting clients and patients at our clinic, she is working towards her degree in nursing.