Meet Our Team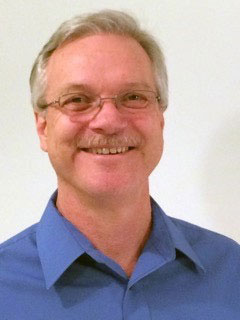 Dr. Tad Coles
Medical Director
Born and raised in the Kansas City area, Dr. Coles received his Doctorate of Veterinary Medicine from Kansas State University. He spent 2 years at the Emergency Veterinary Clinic of Greater Kansas City before buying Valley View Animal Clinic, which he ran for 8 years. Then Dr. Coles worked as a Technical Service Veterinarian and Medical Writer, producing textbook chapters, clinical trial reports, and review papers. He is a board member of the Kansas City Veterinary Medical Association, an organization he was president of in 2006. He serves on Veterinary Wellbeing Task Forces in both Kansas and Missouri.

Most recently Dr. Coles served for a few years as Medical Director of an animal hospital in southern KC. He focuses on internal medicine, behavior, and preventative medicine with a special interest in practice management methods that promote staff resilience and wellbeing. He is certified in Fear-Free techniques to improve the patient experience.

Dr. Coles is also a compassion fatigue coach and helps veterinary professionals recover from compassion fatigue, burnout, and substance use disorder. He also has close to 20 years of experience in medical writing pertaining to compassion fatigue and some of his special interests including oncology and parasitology

Dr. Coles plays disc golf often and loves yoga, meditation, biking, and kayaking. He and his wife, Cindy, are blessed with two adult children and two grandchildren. Their rescue tuxedo cat, Chester, and rescue hound mix, Finnegan, are both clicker-trained.